Linjär Glass Splashbacks
Linjär
Linjär is Swedish for linear, and this collection is a contemporary graphic pattern using lines of varying widths and lengths.
The enamels from each coloured strip bleed gently to soften the effect. There are eight different colourways to choose from. Each colourway thumbnail shows the whole design; the number of strips can be increased to your preference.
Splashbacks direct made to measure splashbacks collection comprises seven distinctive ranges. Each and every piece is made to order and exudes the individuality of handcrafted glasswork. Click through on the images below to see more details of our seven ranges. Give us a call to order a stock design, order a sample, or see our splashback prices.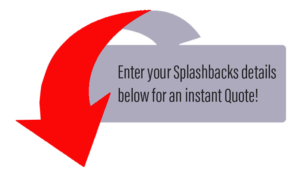 Compare